Advantages of home garden drip irrigation system
Overview:
With the development of agricultural Internet of Things technology, people are no longer keen on buying vegetables for food, but want to grow and eat healthy vegetables by themselves. Now people in many cities also enjoy the feeling of growing vegetables. Due to urban water charges and increasing water demand, the irrigation of home gardens needs to save water. An effective way to save water is to use drip irrigation. Drip irrigation is a way of water-saving irrigation and smart irrigation.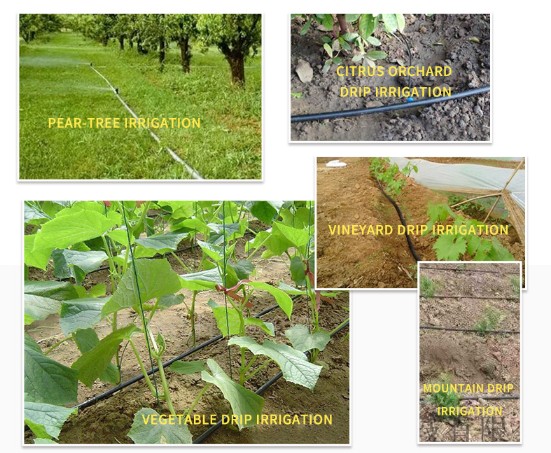 Advantages of drip irrigation:
Drip irrigation is a method in which water is slowly dripped to the roots of plants or directly to the root area through a network of valves, pipes, pipes and drains, thereby reducing water consumption. There are many advantages to using drip irrigation. These include:
1. Water saving, because only those areas directly surrounding the root zone of plants are irrigated.
2. Plants suffer less pressure due to changes in soil moisture.
3. The slow application speed can prevent excessive accumulation of surface water and reduce evaporation.
4. Weed growth is reduced because the area between plants is not irrigated.
5. The system can be designed for all types of terrain and soil conditions.
6. The low flow allows large areas of irrigation and more plants to be watered at the same time.
7. By using the drip irrigation system, you can save water, save time, and irrigate accurately.
Drip irrigation can help home gardeners enjoy the benefits of gardening. By using drip irrigation, gardeners will spend less time pulling up weeds and watering, can save water, and enjoy higher yields. The drip irrigation system is simple in design, user-friendly and efficient. The home garden drip irrigation system can increase the enjoyment and satisfaction of managing the garden.